Dr. Joseph Bertino
The Pharmacology PhD Program leadership is saddened by the death of Dr. Joseph
Bertino
.  He was our Program Chair at SKI prior to Dr. David Scheinberg taking over in 2002. Dr.
Bertino
was an outstanding pharmacologist and leader of our program, and he was a pleasure to work with on various program events.   Attached below is a message sent out today from the leadership of Sloan Kettering about Dr.
Bertino
's career in cancer pharmacology.  I also included three pictures from ~1999-2000 of Dr.
Bertino
at one of our Pharmacology PhD Program retreats. 
Joe
loved to play basketball, even in the rain (Dr.
Bertino
is in the dark shirt), as well as attending poster sessions at the retreat.  We are so thankful that Dr.
Bertino
was one of our leaders, as he played a major role in making our Pharmacology PhD Program such a vibrant and exciting program. 
Sincerely,
Lorraine and David
October 13, 2021
 Dear Colleagues, 
We are very sad to share that Joseph Bertino, MD, who served as Chair of MSK's Molecular Pharmacology and Therapeutics Program from 1987 to 2002, died this week at the age of 91. He was a true giant in the field of cancer biology who helped usher in a new era in drug-resistance research, and a dedicated physician who treated thousands of patients with lymphoma and other blood cancers. He was also an exceptionally kind, beloved mentor and colleague who helped launch the careers of many physicians and scientists who went on to become prominent leaders in cancer care and research.  
Among Dr. Bertino's most notable scientific accomplishments were his pioneering studies of the drug methotrexate, which led to greater understanding of why some cancer drugs work and others fail. His work revealed that use of methotrexate leads to an increase in a protein called dihydrofolate reductase that causes cells to block the drug from attacking the cancer. This observation of "gene amplification" at work paved the way for a multitude of therapeutic advances and helped Dr. Bertino earn an international reputation for his role in finding treatments for leukemia and lymphoma.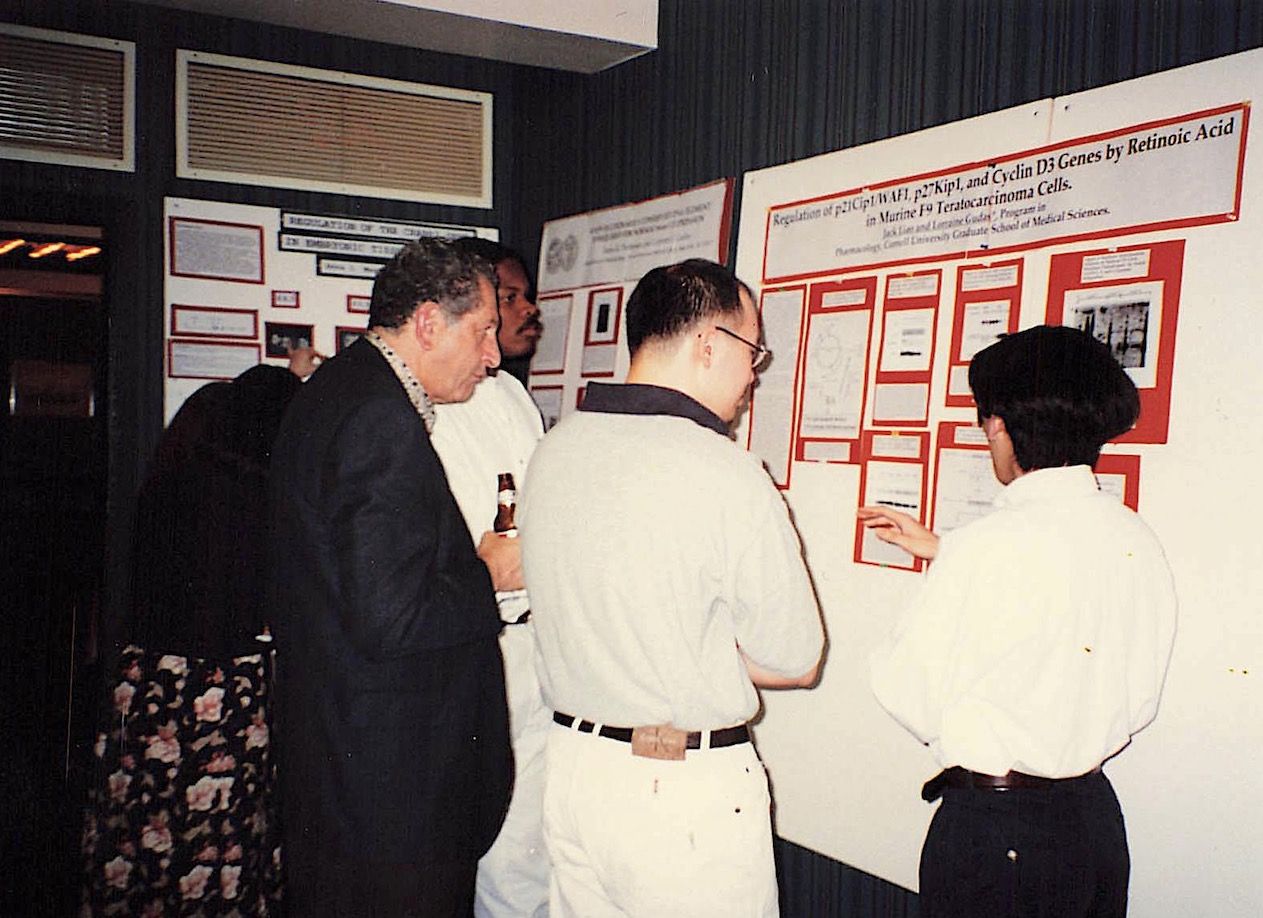 In 1961, he joined the faculty at Yale in Pharmacology/Medicine where he held several positions, including the first Director of Yale Cancer Center in 1973. He stepped down from this position when he was awarded an American Cancer Society Research Professorship in 1975. 
During his time at Yale, Dr. Bertino welcomed several students into his lab, including MSK's future Physician-in-Chief, Lisa DeAngelis, who spent six summers during high school and college working for Dr. Bertino. She remains grateful for his tremendous support and mentorship, which helped guide her career interests from the beginning. 
In 1987, Dr. Bertino joined MSK as the Chair of the Molecular Pharmacology and Therapeutics Program, a post he held until 2002 when he moved to the Rutgers Cancer Institute of New Jersey, where he served as Chief Scientific Officer. Later, he became a Professor of Medicine and Pharmacology at the Robert Wood Johnson Medical School.
Dr. Bertino served as past president of AACR and ASCO and was the founding editor of the Journal of Clinical Oncology, now the premier oncology journal. He also received numerous honors and awards during his 60-year career, including the 2018 AACR Award for Lifetime Achievement in Cancer Research. However, Dr. Bertino may be remembered most vividly at MSK for his generous spirit, his joy in collaborating with his colleagues, and his outstanding mentorship and support of students and trainees, which included playing the occasional game of basketball. The legacy he created at MSK is profound and lasting: In addition to inspiring Dr. DeAngelis at an early age, he gave David Scheinberg his first faculty job in 1989 in the Pharmacology Program at SKI. Dr. Scheinberg went on to become Chair of the Molecular Pharmacology Program when Dr. Bertino left, further testament to Dr. Bertino's skill as a teacher and mentor.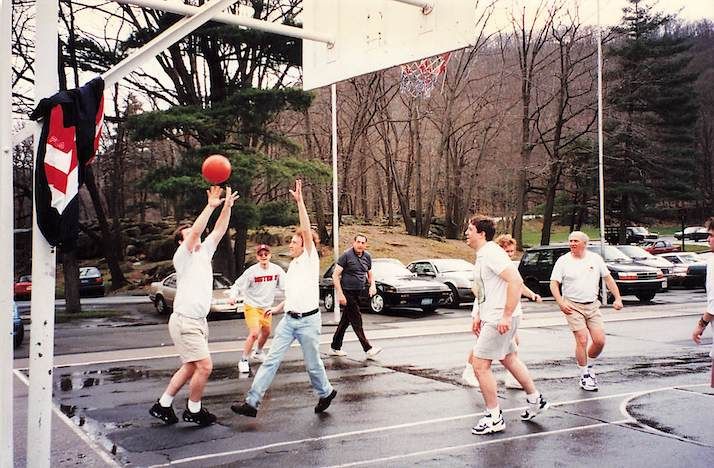 We extend our deepest condolences to Dr. Bertino's family and join them in marking the passing of a great man and the end of an extraordinary era in cancer research. We will certainly miss his brilliant mind and unflagging friendship but are grateful to have experienced both and been witness to such a remarkable life. 
Craig Thompson, MD
President and CEO 
Lisa DeAngelis, MD
Physician-in-Chief and Chief Medical Officer
Joan Massagué, PhD
Director, Sloan Kettering Institute
Dr. Arleen B. Rifkind
RIFKIND--Arleen B., died peacefully at her home on April 2 after a brief illness. The daughter of Michael and Regina Brenner, Arleen was born in New York City in 1938. She attended Hunter College Elementary and High School and in 1960 graduated from Bryn Mawr College where she majored in philosophy. She then enrolled in NYU Medical School where she received her MD in 1964 followed by a residency in internal medicine at Bellevue Hospital. While at medical school, Arleen married Robert S. Rifkind, and they remained devoted to each other for the ensuing 59 years. In 1965, the couple moved to Washington, DC where Arleen spent three years as a Clinical Associate in the NIH Cancer Institute in Bethesda, MD. There she began a long research career during which she authored or co-authored more than 80 articles on research findings published in scientific journals, most significantly on dioxin toxicity. Returning to New York, she went to work at the Rockefeller Institute and then joined the faculty at Weill Cornell Medical College, where she became a professor in the Pharmacology Department in 1983, a position she held until her death. She served as chair of Weill Cornell's General Faculty Council, led several NIH study sections and advisory boards and served on the editorial boards of several scientific journals. Arleen is survived by her husband, by their daughters and sons-in-law Amy Rifkind (Bruce Brown) of Washington, DC and Nina Rifkind (Marc Lerner) of Oxford, MS, by her sister Diane Brenner of Worthington, MA, and by five grandchildren (Rebecca, Sam, Shoshana, David and Lily) who were a special source of joy to her. In addition to her family and her laboratory, she found great pleasure in classical chamber music and the piano, which she played throughout her life, and in her garden in Wainscott, Long Island.
Dr. Gavril Pasternak
It is with great sadness that I share the news that our colleague, Gavril Pasternak, passed away on Friday, February 22, 2019, after a brief battle with illness.  He was surrounded by his family and friends. Always a class act, his only concern was that his lab members be looked after following his passing.  He was an exceptional scientist, colleague, and friend.Gav completed his BS in Chemistry at Johns Hopkins University and continued onto MD-PhD training, a Fellowship, Internship, and Residency, all at Hopkins.  In his graduate work with Solomon Snyder, he carried out seminal studies characterizing the first opioid receptor and contributed to the discovery of the endogenous enkephalin ligands.  He joined the faculty at MSK in 1979 as a laboratory head in the Sloan Kettering Institute and a neurologist in Memorial Hospital.  Here, his research focused on defining and understanding novel targets of opioid action, and included the development of new analgesics with reduced side effects.  He published over 400 papers during his career and trained numerous graduate students and postdoctoral fellows.  He was also a generous and thoughtful mentor to his junior faculty colleagues.  An avid lacrosse player, he won three national championships at Hopkins and also founded New York City's first youth lacrosse program in 1996.
The Pharmacologist, ASPET's quarterly news magazine tribute to Dr. Gavril Pasternak. click here: 

g_pasternak_aspet.pdf
Dr. David Y. Gin
The staff of Memorial Sloan-Kettering Cancer Center and Weill Cornell Medical College note with sadness the untimely death of our esteemed colleague David Y. Gin, a brilliant and talented chemist who joined the Sloan-Kettering Institute's Molecular Pharmacology and Chemistry Program in 2006. Dr. Gin was working at the nexus of synthetic chemistry, clinical trials, and research to develop new, safer, and more-potent immunological and therapeutic agents for cancer and infectious diseases. He was a gentle, kind, good-humored, and remarkable human being who will be sorely missed. We extend our deepest condolences to his wife, Mary; his children, Duncan and Laura; and his entire family. David A. Scheinberg, MD, PhD Chair, Molecular Pharmacology and Chemistry Program Thomas J. Kelly, MD, PhD Director, Sloan-Kettering Institute Craig B. Thompson, MD President & CEO, Memorial Sloan-Kettering Cancer Center.
Dr. Arthur H. Hayes, Jr.
DR. ARTHUR HULL HAYES, JR. FORMER FDA COMMISSIONER, DIES at 76. Dr. Arthur Hull Hayes, Jr. who led the US Food and Drug Administration during the Tylenol crisis of 1982 and was a nationally known professor of clinical pharmacology, died on February 11, 2010 from complications caused by a chronic illness. In 1981, Dr. Hayes was appointed Commissioner of the Food and Drug Administration by President Ronald Reagan. During his years at the agency, he directed the FDA''s response to the Tylenol tampering cases, called for a voluntary moratorium on direct-to-consumer advertising of prescription medicines and weathered criticism on the FDA''s approval of the sweetener aspartame. Born in Highland Park, Michigan in 1933 to Arthur Hull Hayes and Florence (Gruber) Hayes, he loved to travel and visited countries on five continents with his wife of 49 years. In 1970, he and his wife co-founded a medical clinic on the Pacific island of Pohnpei, and they worked as a doctor and nurse team on behalf of the Jesuit Missions. Hayes was ordained a permanent deacon in the Roman Catholic Church in 1978 and served in parishes in Pennsylvania, Maryland and New York. Dr. Hayes received his A.B. in philosophy magna cum laude from Santa Clara University in 1955 and then went to Oxford University as a Rhodes Scholar, earning a degree in philosophy, politics and economics in 1957. He returned to the US to study medicine; first at Georgetown University Medical School and graduated from Cornell University Medical School in 1964. Following his graduation, he served in the United States Army Medical Corps from 1965 to 1967-achieving the rank of Captain. Dr. Hayes worked as an Assistant Professor of medicine and pharmacology and Associate Dean for Academic Programs at Cornell before becoming a Professor of Medicine and Pharmacology and Director of Clinical Pharmacology at Pennsylvania State University Medical School in Hershey, Pennsylvania. After leaving the FDA, Dr. Hayes worked as Provost and Dean at New York Medical College and later, in 1986, was appointed President of E.M. Pharmaceuticals, a division of the German company E. Merck. Five years later, he founded MediScience Associates, a consulting firm, part of Nelson Communications, Inc., and stayed there until 2005, when he retired. Dr. Hayes served on numerous commercial and pro bono boards, received many honorary degrees and awards and was named a visiting professor at a several academic institutions. He consulted for a dozen foreign governments, authored more than a hundred professional papers, delivered thousands of lectures and trained many clinical pharmacologists working today.