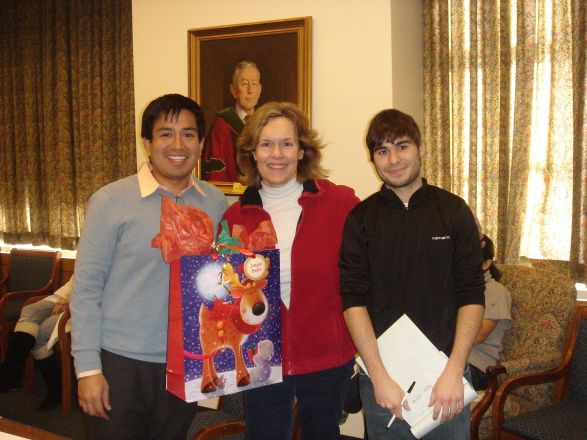 Drs. Ronald Perez, Lorraine Gudas, Ramon Amat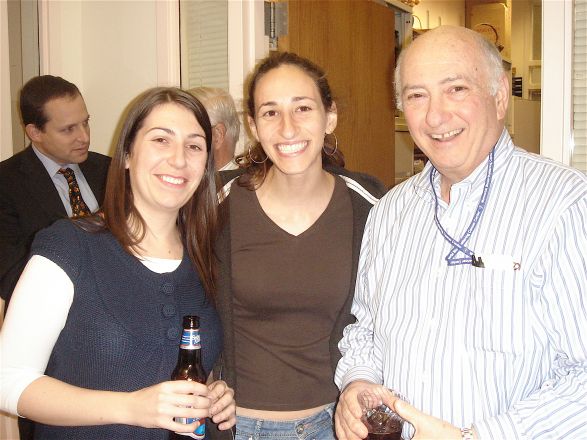 Alessia Deglincerti, Kindiya D. Geghman and Dr. Charles Inturrisi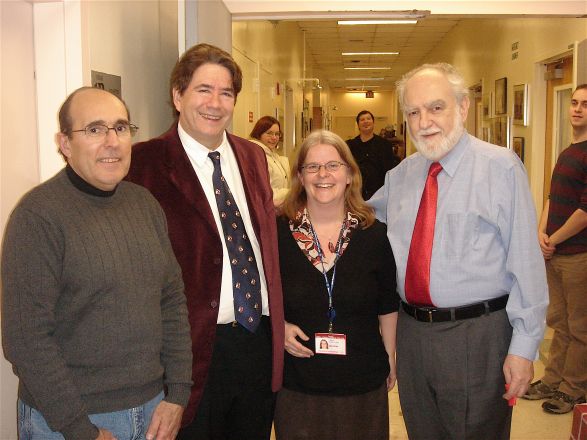 Jim Pellegrino, Drs. John Wagner, Ann Foley and Roberto Levi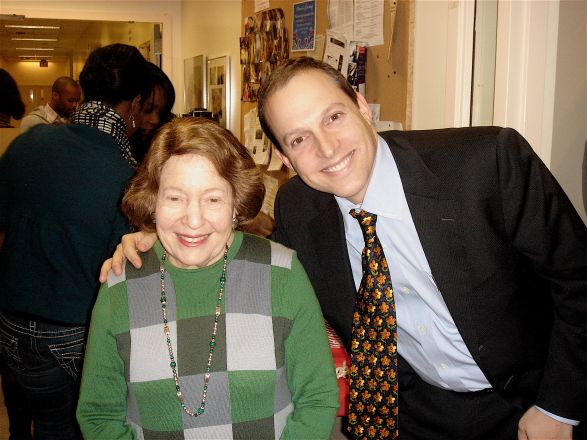 Drs. Arleen Rifkind and Harry Lander
Stephen Hunt, Adriel Villegas-Estrada and Dr. Lorraine Gudas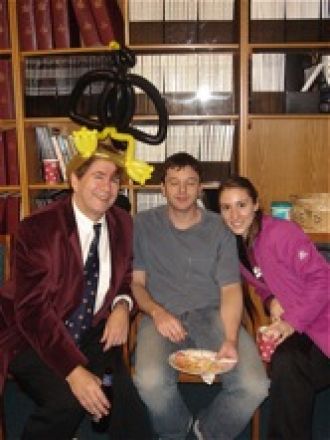 Dr. John Wagner, Ken Hess and Stephanie Cordato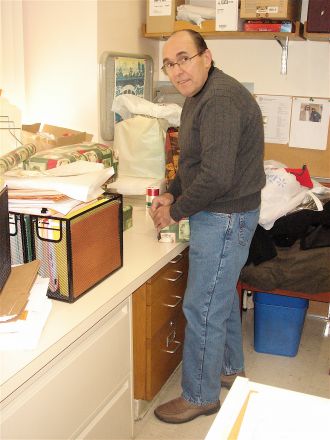 Jim Pellegrino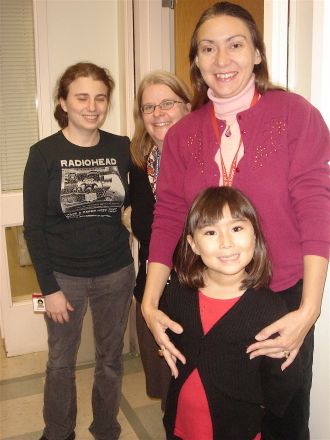 Drs. Ann Foley, Anna Di Gregorio and her daughter Marianna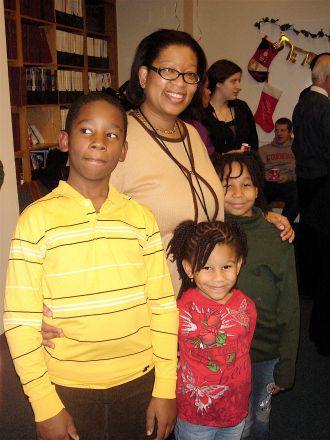 Kerry Victor and her children Michael, Kristen and Gabrielle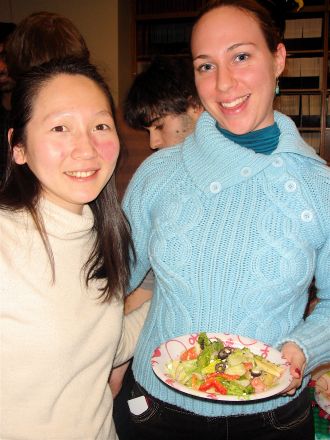 Amy Cheng and Judith Brener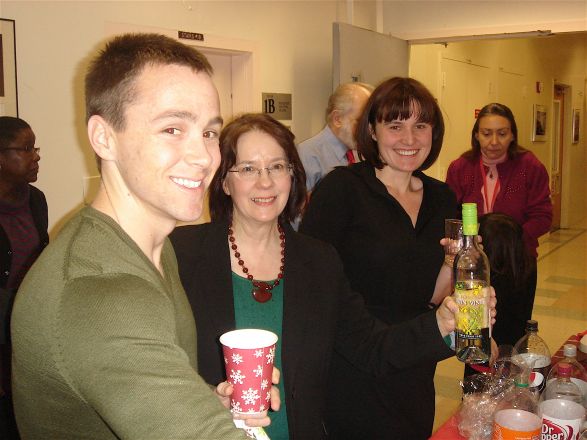 Michael Boice, Chris Conti and Kasia Marcinkiewicz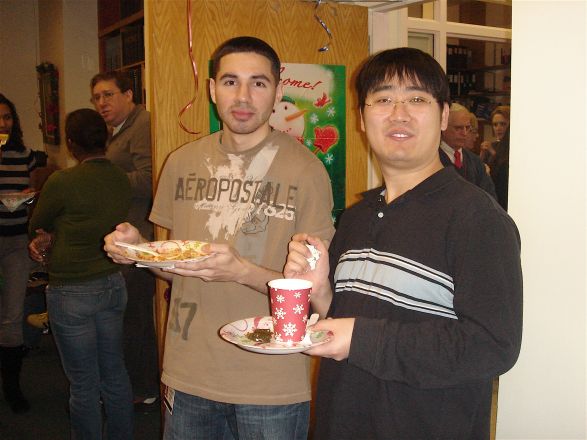 Carlos Rodriguez and Dr. Leiping Fu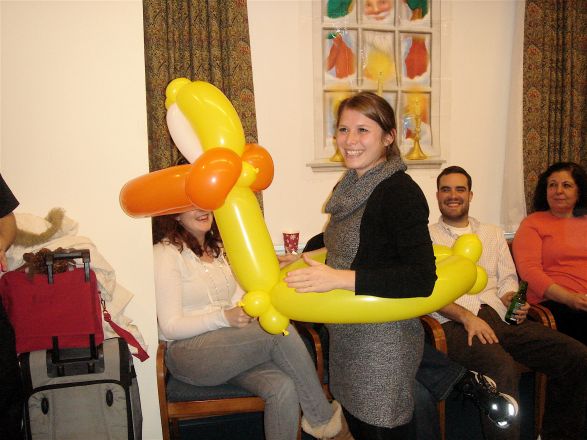 Pamela While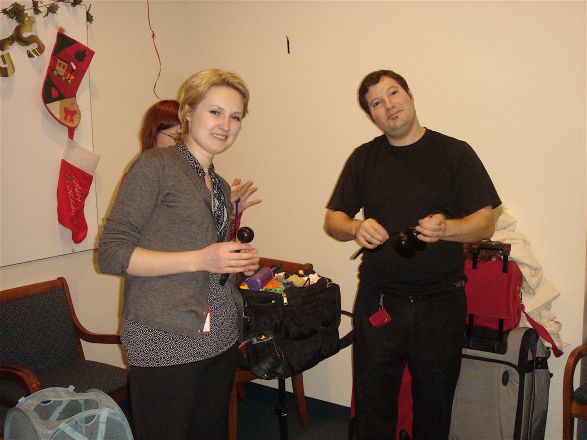 Olga R. Willis and Tod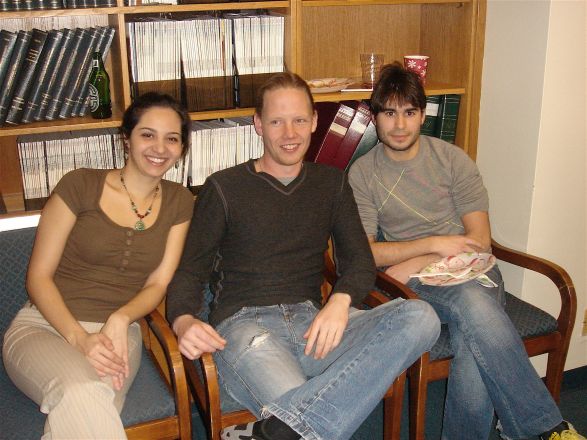 Naira Rezende, Drs. Kristian Laursen and Ramon Amat
Drs. Concetta DePace and Bojana Zupan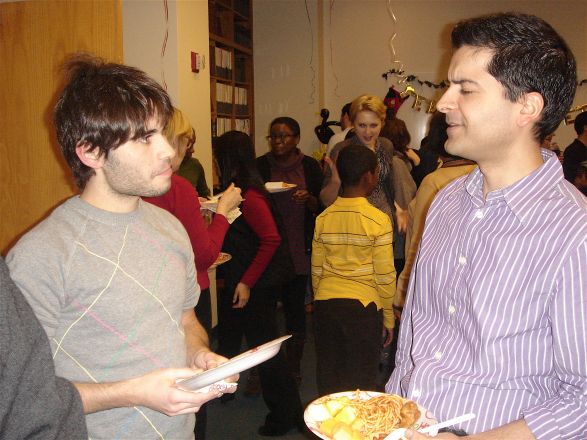 Drs. Ramon Amat and Samie Jaffrey
Students and faculty enjoy Holiday Party 2009.
Amy Cheng, Dr. Yana Cen, Dou Yeon Youn, Eleanor Allen, Jessica Falco, and Dr. Ping Xu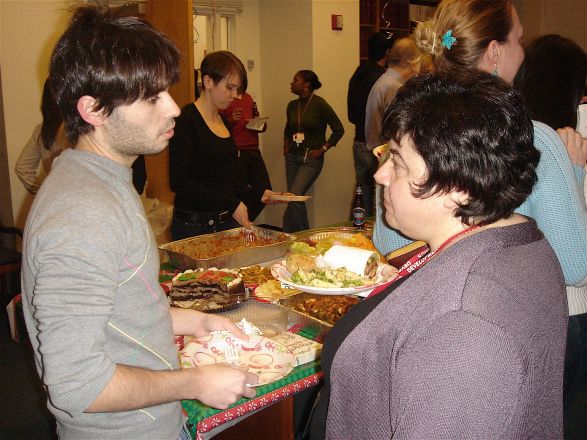 Drs. Ramon Amat and Licia Selleri
Emily Mercer, Chris Morrey and Noel Chan
Dr. Qiuying Chen, Kasia Marcinkiewicz, Erica Lee
Barbara and Dr. Charles Inturrisi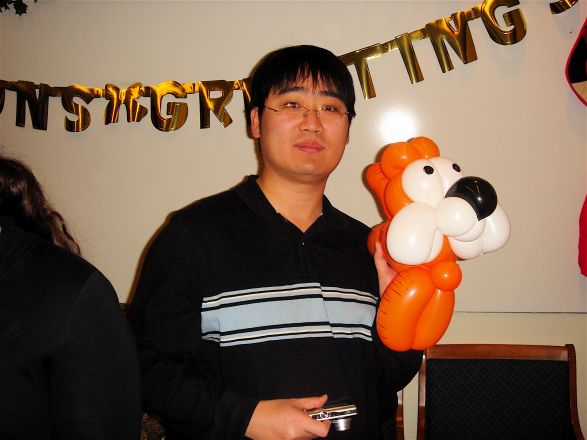 Dr. Leiping Fu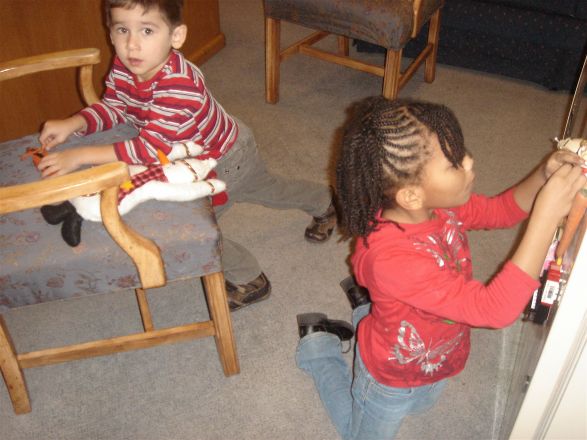 Ethan and Kristen
Drs. David Lyden and Sophie Astrof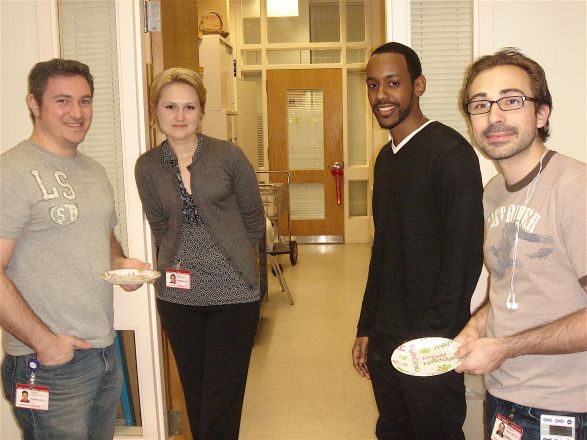 Dr. Ramiro Almeida, Olga R. Willis, Adam Belachew and Dr. Mike Cohen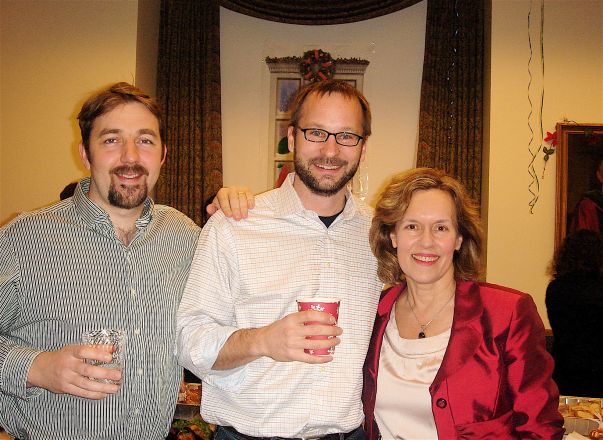 Drs. Geoffrey Abbott, David Christini and Lorraine Gudas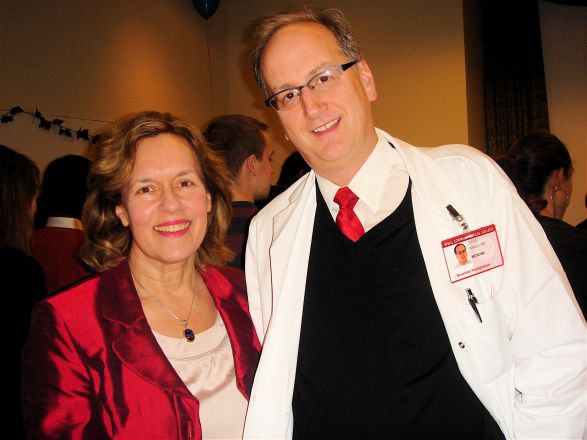 Drs. Lorraine Gudas and David Nanus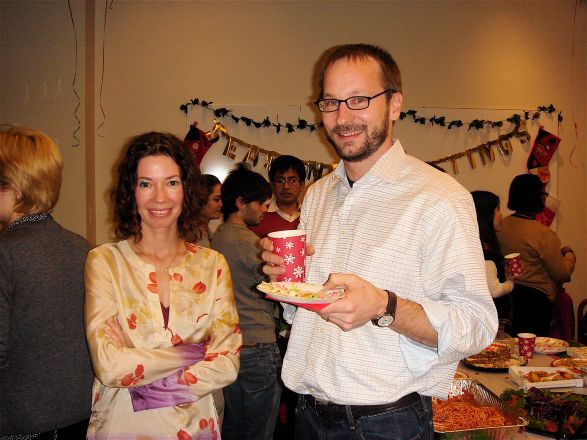 Drs. Crina Nimigean and David Christini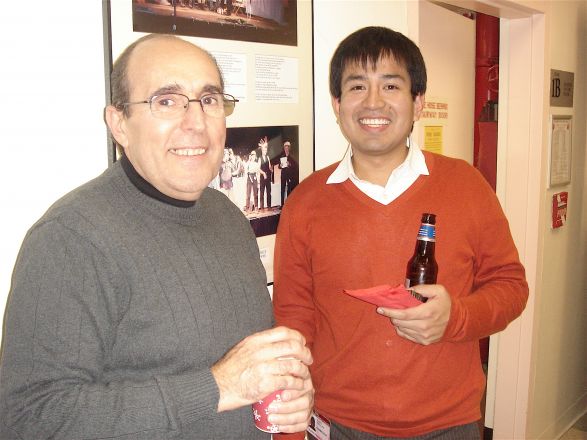 Jim Pllegrino and Dr. Ronald Perez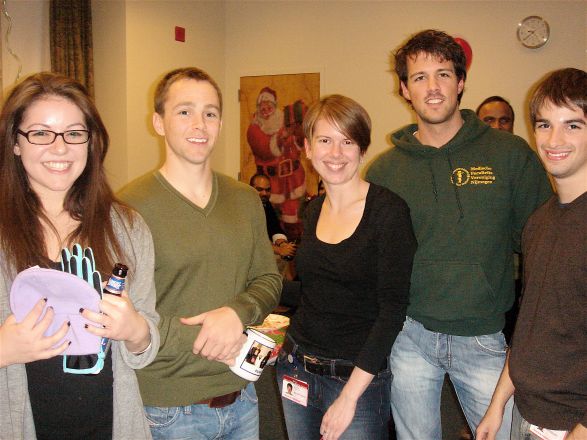 Kerry Purtell, Michael Boice, Julie Pickett and others.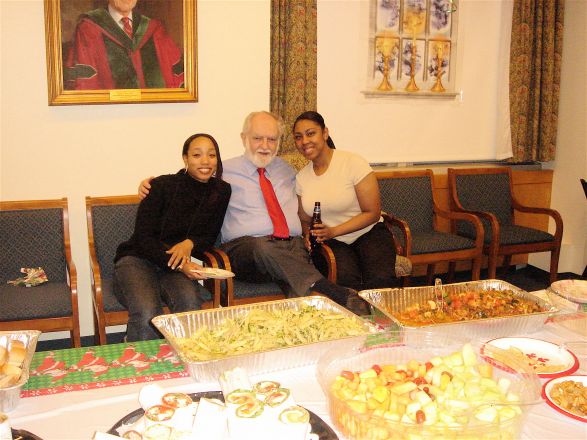 Dr. Roberto Levi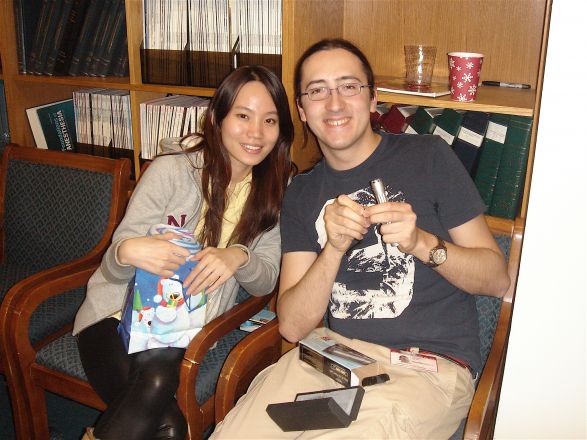 Noel Chan and Dr. Frederico Corti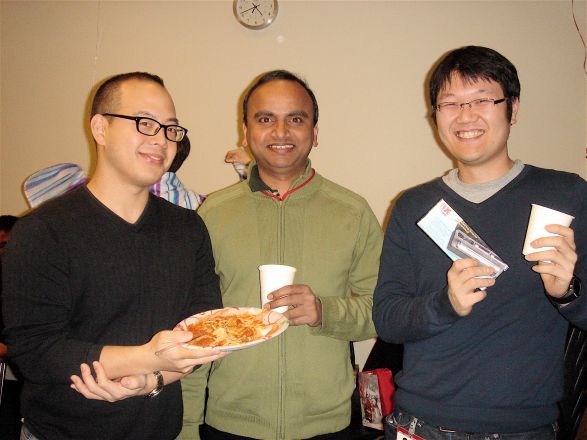 Kenichiro Koda and others.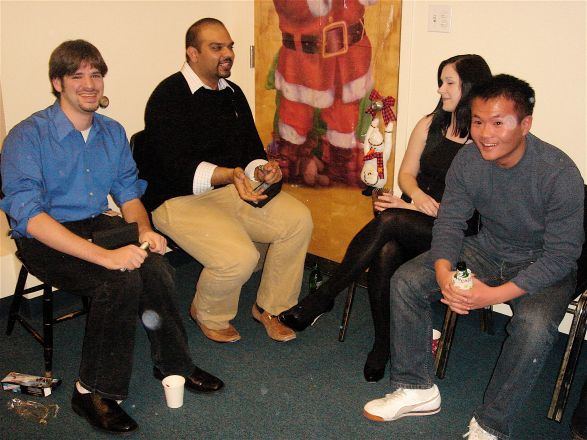 Matt BInder, Vikram Kanda and others.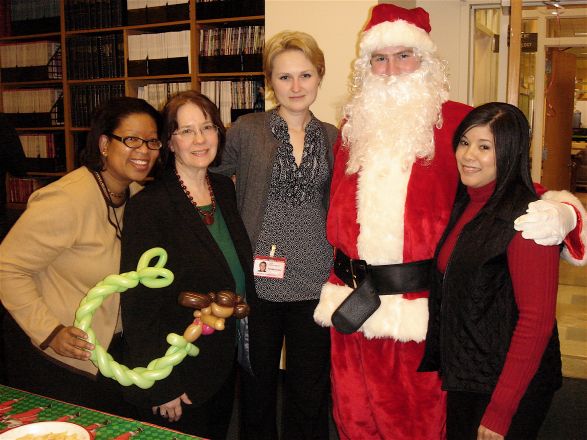 Kerry Victor, Chris Conti, Olga R. Willis, Santa (Chris Kelly), and Lissett Checo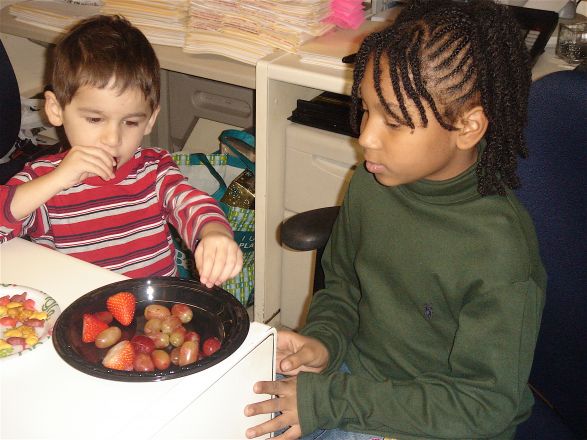 Ethan and Gabriella
Gabriella and Santa (Chris Kelly)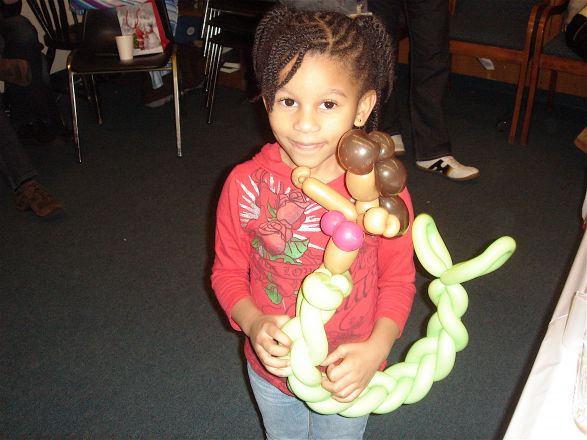 Kristen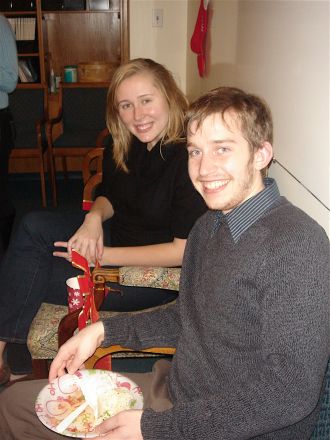 Christina Maksymiuk and Joel Schrock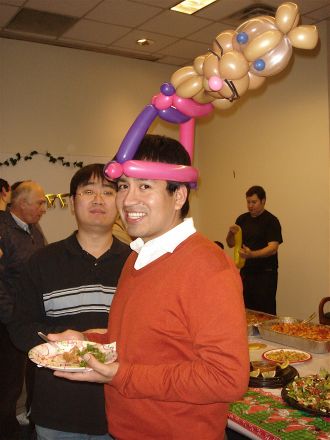 Dr. Ronald Perez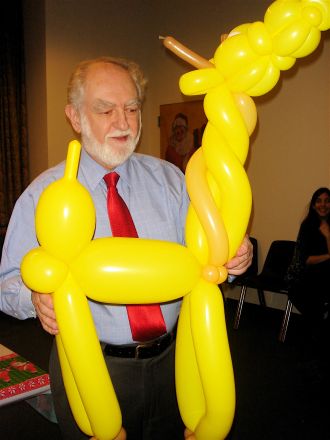 Dr. Roberto Levi
Waiting in line
Santa (Chris Kelly) and Kristen