Mitochondrial Therapeutic Symposium at the Le Parker Meridien Hotel in NYC
December 16-17, 2013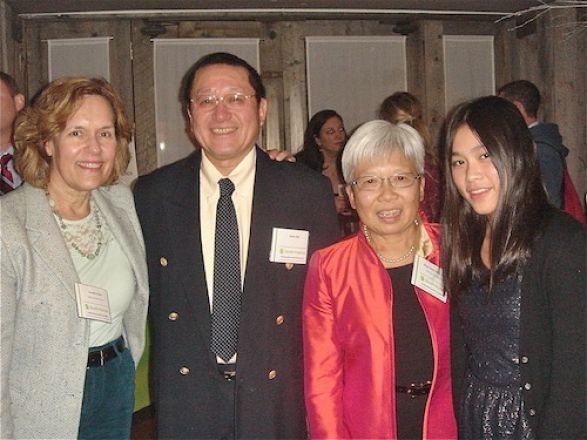 Dr. Lorraine Gudas with Dr. Hazel Szeto and Dr. Szeto's husband and daughter at the dinner.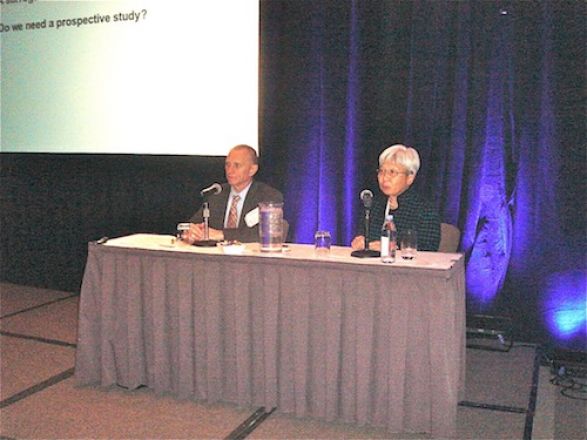 Dr. Szeto leading a discussion during the symposium.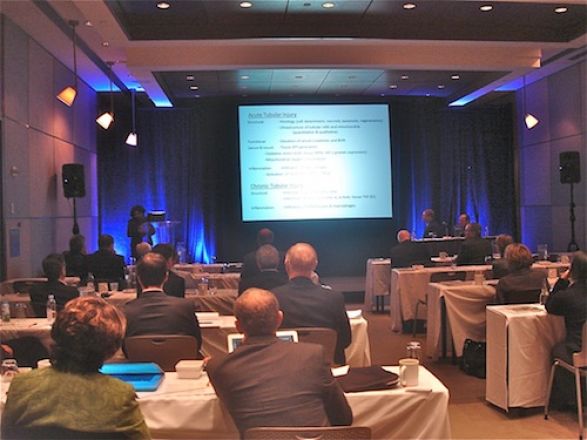 Attendees listen to a talk during the symposium.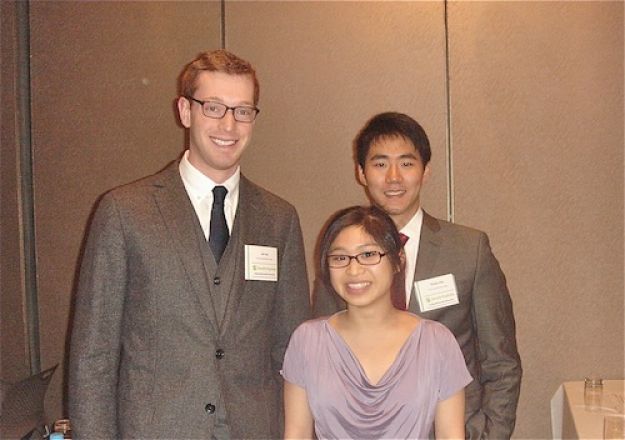 Pharmacology Ph.D. students Bill Mills, Bonnie Quach, & Wesley Chao at the Mitochondrial Therapeutic Symposium.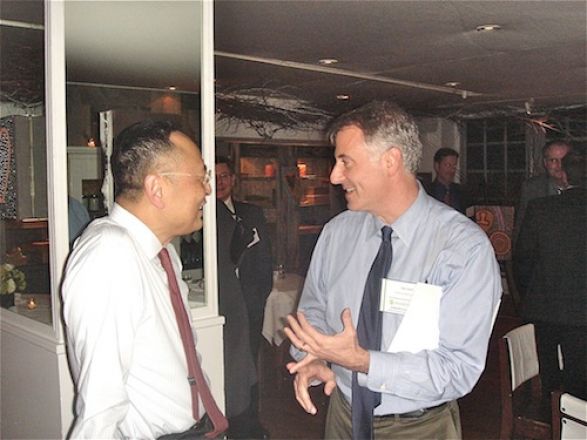 Dr. Gerald Chan talks with Dr. Nico Schiff of Weill Cornell at the dinner the night before the symposium.