Cancer Pharmacology Training Grant trainees presented research talks and learned more about the training grant.
They were also assigned T32 faculty advisors/mentors. Pictures from the meeting: Trainees Eduardo Mere, Jorge Baquero, Krysta DiKun, Avelyn Delos Reyes, Magdalini Panagiotakopoulou, Daniel Tylawsky, Cheuk Man Cherie Au, and James Han. (Zeinab Fereshteh not pictured..)
Magdalini Panagiotakopoulou presents her research talk.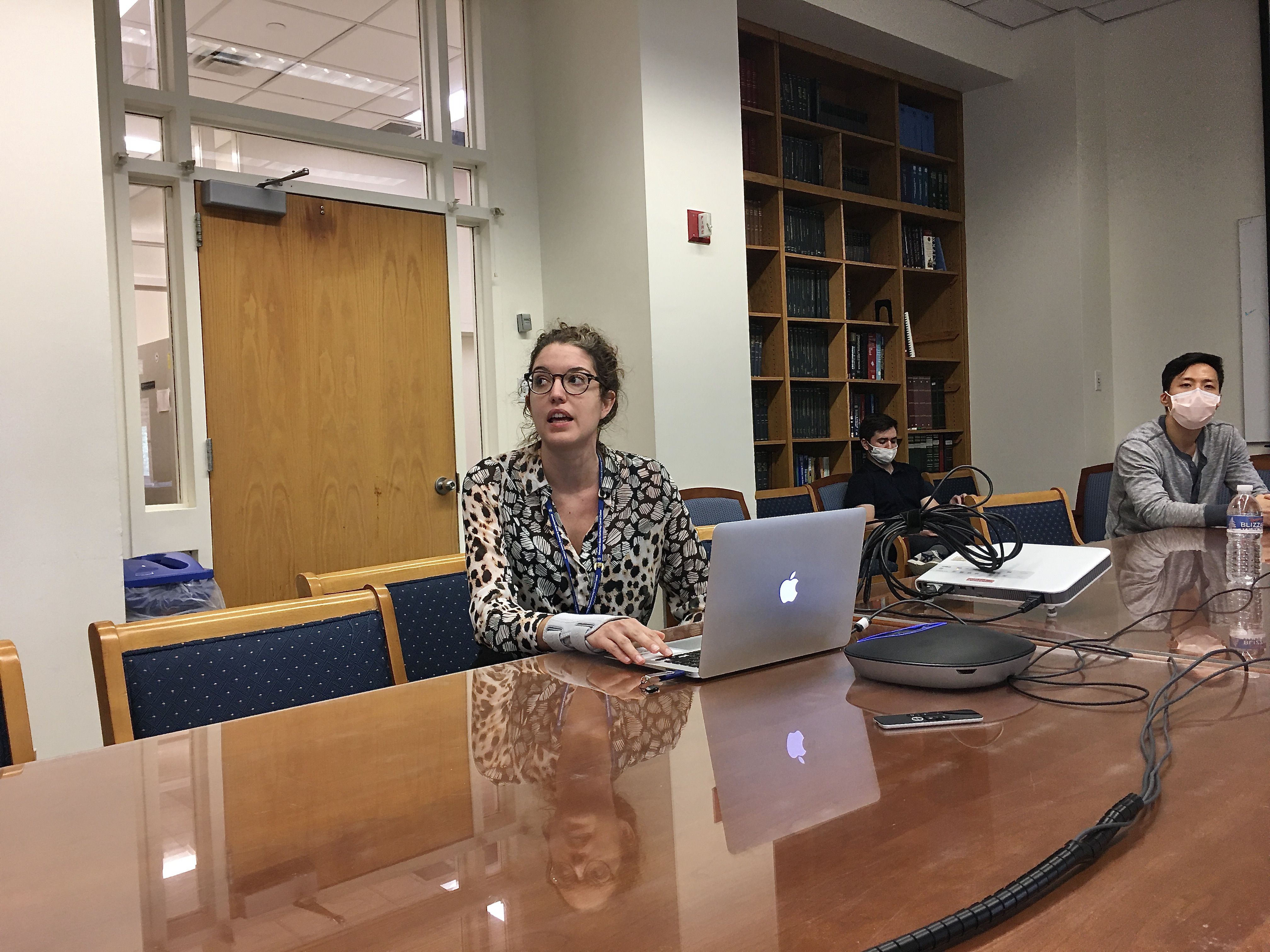 Avelyn Delos Reyes presents her research talk.